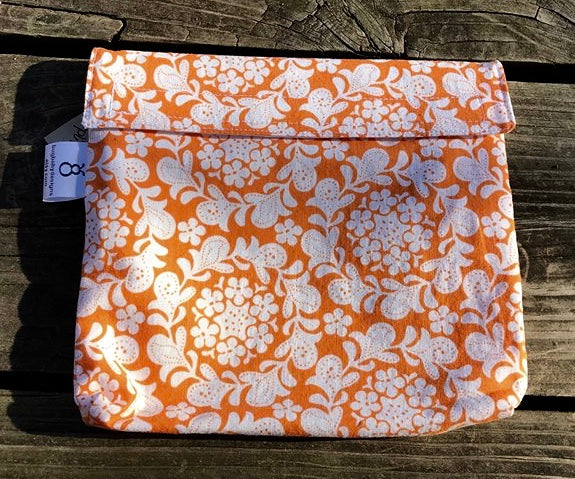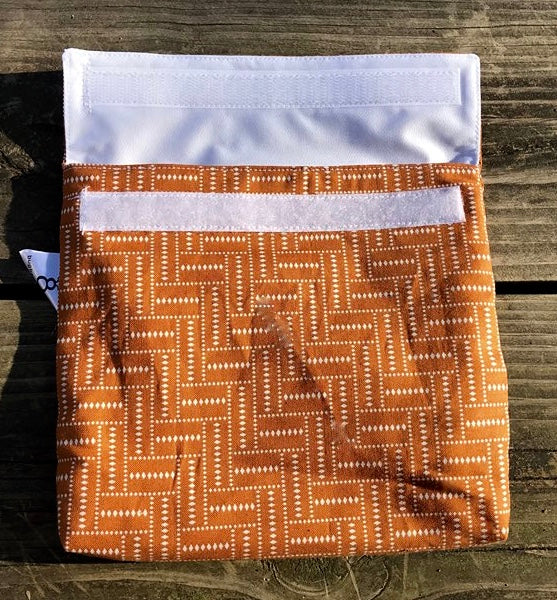 Reusable Sandwich Bag
 Reusable EcoFriendly Cotton Sandwich Bag
Handmade by Wild Blue Universe   
This eco-friendly reusable snack bag is just the right size for your favorite sandwich, whether it's veggie or PB&J. The flap closure is secured with hook and loop tape (Velcro) to keep crumbs out of the Velcro and inside the bag.

After using the bag, turn it inside out, wipe clean, and allow to air-dry. When it's really messy, the bag can be machine washed and air-dried. These bags will last for years, and replace many, many plastic bags!

outer: 100% cotton (placement of the pattern may vary from bag to bag)
liner: polyurethane lined knit (PUL) - a waterproof, pthalate-free, BPA-free fabric
size: bag measures 6.5" x 6.5".
Please note: Patterns and colors vary. Please leave comment if you would like to see what I have in stock.