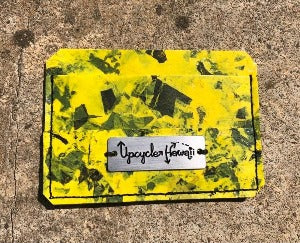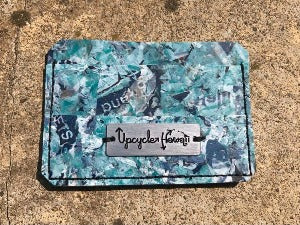 Plastic-Fetti Credit Card Wallet
Plastic-Fetti Credit Card Wallet
Handmade by Upcycled Hawaii
From Waste to Wallet! These credit card holders are handmade using reclaimed sheet plastics collected and donated from local businesses and residents.  Heat and pressure are applied to melt multiple layers of plastics together in a hand-fusing process creating a thick and resilient base material suitable for long-term reuse.  
Holder has 3 pockets, 2 on the front and 1 on the back.
Credit Card Holder Size: 4" wide x 2.75" length Fits 3-6 credit cards comfortably.