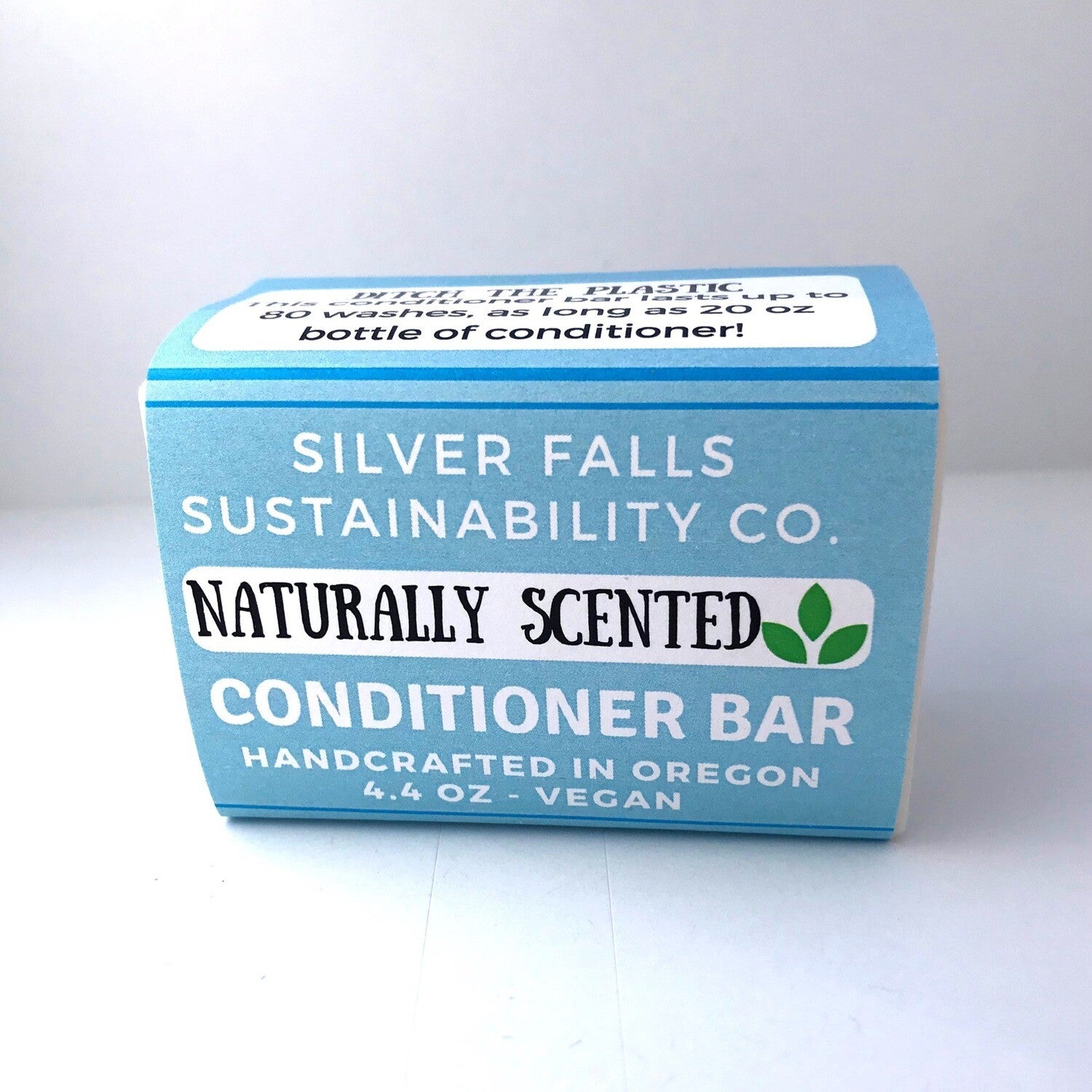 Conditioner Bar
Conditioner Bar    
Made by Silver Falls Sustainability Co. 
2.2 oz Bar
Zero waste conditioner bar features shea butter and ultra-hydrating argan oil, that will leave your hair soft and manageable.
Made only with plant derived ingredients, our bar comes naturally scented and smells faintly of coconut.
Ingredients
Btms 50, Shea Butter, Cetyl Alcohol, Argan Oil, Coconut Oil
Instructions
Apply using brush-like strokes to shampooed hair. Rinse thoroughly. We recommend applying the conditioner only to tips for daily conditioning, and a once a week root-to-tip application for a deep conditioning.

Adjust useage as needed.