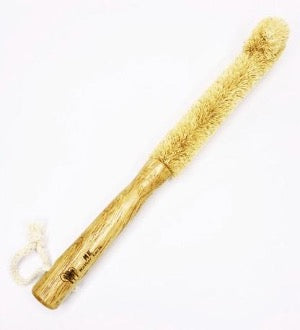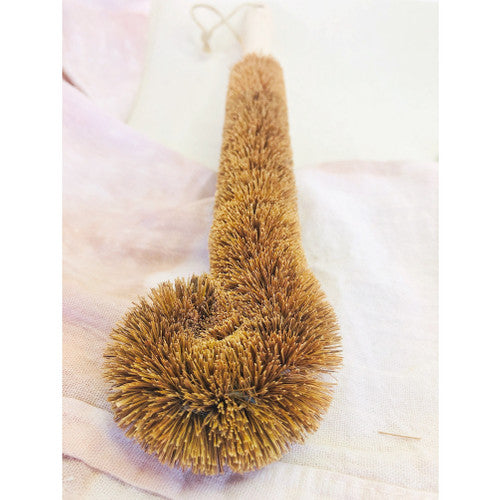 Bottle Cleaning Brush
Bottle Cleaning Brush
Made by Me Mother
Multipurpose scrub brush for a natural and sustainable option for cleaning reusable water bottles, baby bottles, toilets, dishes and more. Bristles are a medium stiffness creating a deep clean without abrasion. 

This brush is durable and long-lasting.
Care Instructions: Hang to dry between uses. Wood in naturally antimicrobial, but if you need to clean your brush, clean with vinegar to kill bacteria. 
Length: 11.5" and the Tip Width is 2"  OR  ''11.5" and the Tip Width is 2.5"        

Mother Earth Approved: Bristles are made from dried coconut husks, handle is wooden for a comfortable controlled grip and has a natural cotton loop for hanging.

How to Dispose: Lasts 6 months- 2 years depending on use. After which, it can be demoted for use in household cleaning. The bristles, handle, loop for hanging are home compostable, and the metal wire is recyclable.