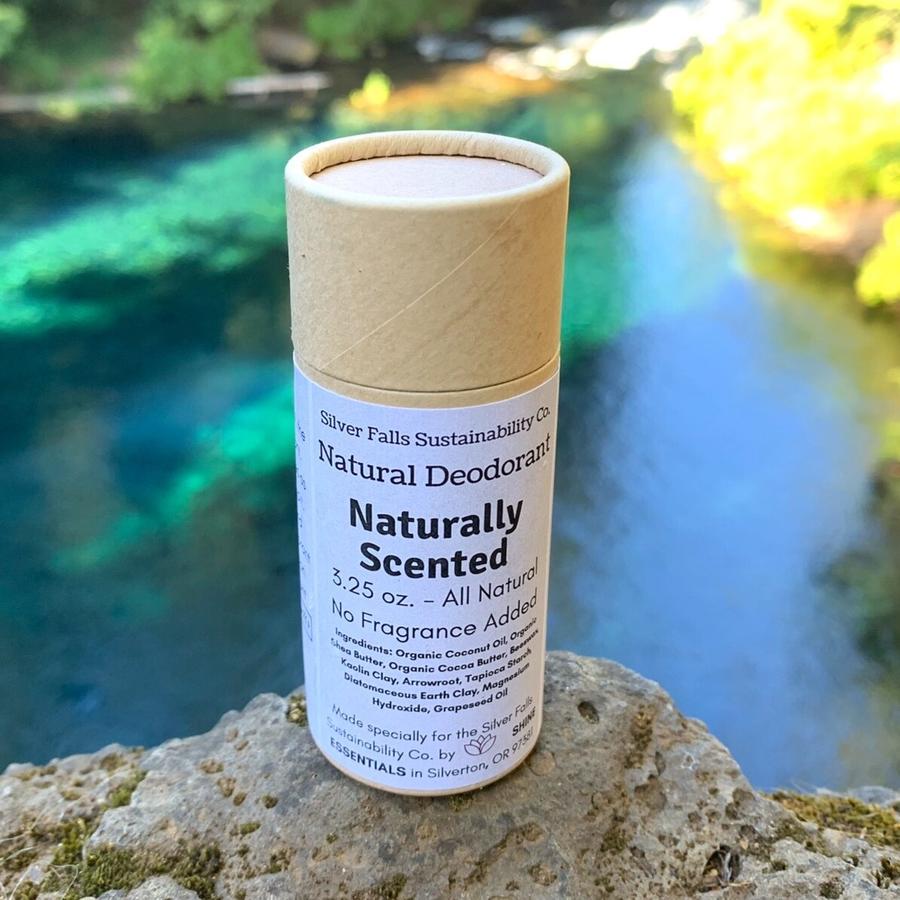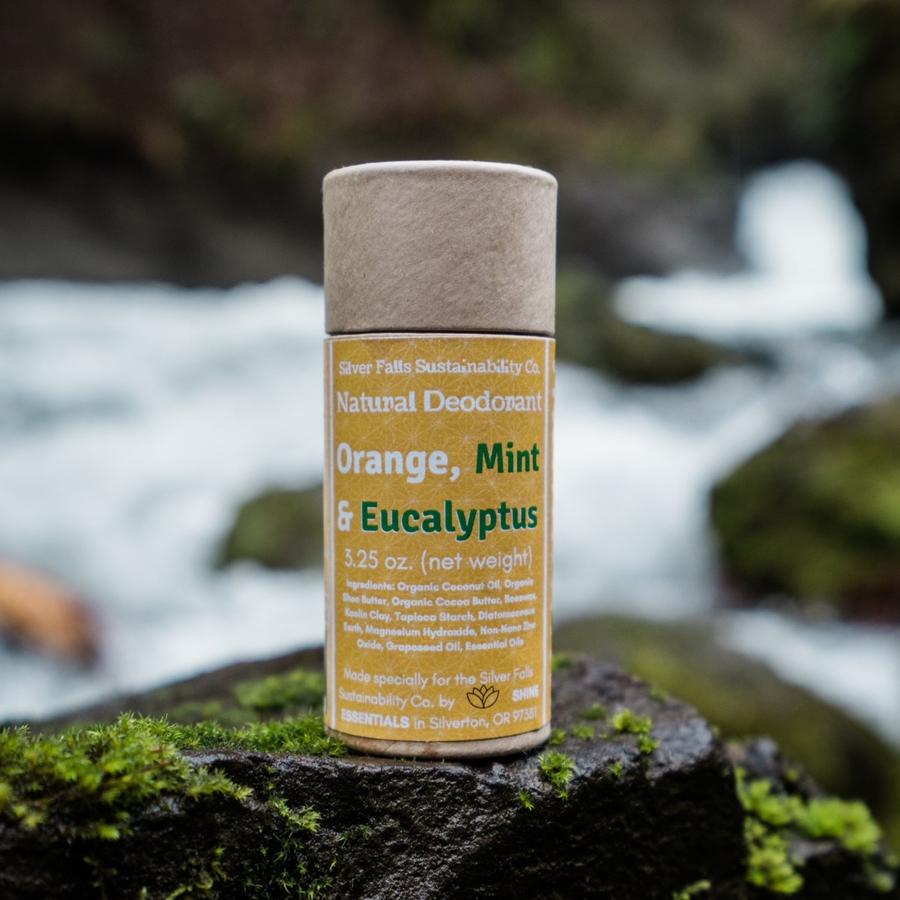 All Natural Deodorant
All Natural Deodorant
Made by Silver Falls Sustainability Co. 
This all-natural, baking soda free deodorant is battle tested. We've gone hiking and jogging in the summer sun and come away smelling fresh. Even better, it comes packaged in a kraftboard tube, so there is ZERO PLASTIC!
Ingredients: Organic Coconut Oil, Organic Shea Butter, Organic Cocoa Butter, Beeswax, Kaolin Clay, Arrowroot, Tapioca Starch, Diatomeaceous Earth Clay, Magnesium Hydroxide, Grapeseed Oil, Essential OilsYou raise the deodorant by pushing on the bottom disc of the kraftboard tube. Sometimes the tube can be difficult to push up, so push as firmly as needed.
  Also, please note this is NOT an anti-perspirant. Anti-persiprants use aluminum salts to clog sweat glands. If you are switching from an anti-persiprant, it may take you a few days to detox. 

The net weight is 3.25 oz, which is more than most deodorants you will find in stores. You will need to apply this stick only enough to cover your armpit, do not over apply. 
Orange-Eucalyptus-Mint: With hints of citrus and mint, eucalyptus, a natural deodorant and antibacterial is the star of this stick. 
Naturally Scented: Perfect for nurses or those who are sensitive to scents, we add no secenting agents or essential oils. The fragrence of the ingredients is very light, to us the deodorant smells like more like the Kraftboard tube it comes in than anything else!